MISSOURICLEANIT: THE PROFESSIONAL'S CHOICE FOR CRIME SCENE & DEATH CLEANUP
Blood Cleanup Services | MissouriCleanIT
Hire Us For Professional Blood Cleanup in Missouri
You may not be aware but blood is considered a biohazard when it's left on open surfaces, to contend with this customers hire us for blood cleanup and decontamination services we offer in over 100 cities in Missouri. If you have had an accident at your home or business, had a death, or have had a medical accident; our professional blood cleanup can help remove these hazards and return your property to you in a safe and sanitary condition. Don't leave a hazardous scene to be cleaned by non-professionals, call us today and let us implement a strategic plan designed to remove any traces of biohazards.
Why Is Blood A Biohazard?
Blood is considered a biohazard due to its potential to harbor infectious microorganisms, including viruses, bacteria, and other pathogens that can pose serious health risks to humans. Cleaning up blood requires specialized knowledge, skills, and equipment to prevent the spread of diseases. Our trauma cleanup technicians are trained to handle blood cleanup in a way that minimizes the risk of exposure to bloodborne pathogens, follows strict safety protocols, and adheres to regulations set forth by organizations such as OSHA and Missouri health departments. We always use proper personal protective equipment (PPE) and follow established procedures for containment, disinfection, and disposal, ensuring the thorough decontamination of affected areas. Leaving blood cleanup to our professionals not only safeguards the health and safety of those performing the cleanup but also prevents the potential transmission of diseases and ensures the proper restoration of the environment to a safe condition.
Industrial Accident Blood Cleanup in Missouri
Calling our licensed professionals for an industrial accident cleanup involving blood and human fluids is paramount due to the potential hazards and complexities associated with such situations. MissouriCleanIt has licensed professionals who possess the expertise and training necessary to manage biohazardous materials safely and efficiently, ensuring the protection of both workers and the environment. In an industrial setting, accidents can lead to the release of blood and bodily fluids that might contain infectious pathogens, posing serious health risks to anyone exposed. Our licensed trauma cleanup technicians in Missorui are well-versed in OSHA regulations and relevant state laws governing biohazardous waste cleanup. We use specialized equipment, follow stringent protocols for containment, disinfection, and disposal, and utilize appropriate personal protective equipment (PPE) to prevent cross-contamination and disease transmission. By entrusting the cleanup to our licensed professionals, industrial facilities can rest assured that the area will be thoroughly decontaminated, potential health risks will be mitigated, and the cleanup process will adhere to legal and safety standards. If your facility has had an industrial accident and is located in Missouri please contact us immediately, in most cases we can schedule same-day cleaning and restoration. We have experience working on industry accidents that have occurred at factories, construction sites, manufacturing facilities, and warehouses.
100+
Cities in Missouri can contact us for professional blood cleanup and decontamination services.
21+
years of industry veteran experience in blood cleanup, remediation, and disinfection expertise.
24 Hours
Blood in open areas can be dangerous and we provide 24-hour scheduling for blood cleanup in Missouri
EXPLORE OUR LATEST POSTS
Blogs
Have you had a blood spill, medical accident, industrial accident, or death at your home or business in Missouri? Call us today, we provide professional experts for blood cleanup.
MISSOURICLEANIT CLEANUP COMPANY Unattended Death Cleanup in St Charles Missouri
MISSOURICLEANIT CLEANUP COMPANY Blood Stain Cleaning: Whom to contact Maryland Heights Missouri
MISSOURICLEANIT CLEANUP COMPANY Unattended Death Cleanup in St Charles Missouri
Looking for Professional Blood Cleanup or Industrial Accident Cleanup in Missouri?
Our hazmat cleaners are professionally licensed and trained to help our customers with blood cleanup or industrial accident cleanup and remediation in Missouri. Call us today and find out how we can help you.
WHAT OUR CLIENTS SAY
Testimonials
We try to help any customer in need. If you have had a death or accident at your property located in Missouri, we can likely help you. Call us today to find out how.
"We got help understanding the crime scene cleanup costs for my dad's condo in Chicago that had a suicide murder"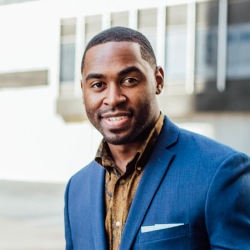 Martin Wheeler
Missouri
"They really go above and beyond, we had a suicide and needed a lot of blood cleaned up from the apartment in Chicago. This was the only biohazard cleaners that took time to speak with us"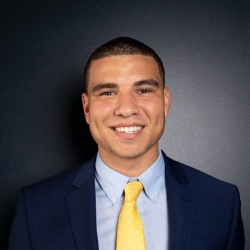 Mark Hudson
Missouri