MISSOURICLEANIT: THE PROFESSIONAL'S CHOICE FOR CRIME SCENE & DEATH CLEANUP
Crime Scene Cleanup Services | MissouriCleanIT
Providing Customers With Expert Crime Scene Cleanup in Missouri
Customers contact us to restore homes and clean them after a homicide or death with our crime scene cleanup services available in Missouri. The aftermath at a crime scene or any unexpected death can leave a home in ruins with biohazards and blood that needs to be cleaned and removed. MissouriCleanIt provides residents and businesses located within Missouri with licensed trauma cleanup technicians to clean and restore their property after a crime. Our crime scene cleaners are proficient in the latest and best technicians and business practices for removing biohazards at a crime scene and returning the home back to a safe and sanitary condition. By working with our technicians you can be assured that you are working with highly trained and licensed cleaners who follow all Missouri Law and Regulations. To begin biohazard cleaning and remediation of your property please call us today. Most homes or businesses in Missouri can be scheduled for same-day cleaning. If the home is still under an active crime scene investigation we will work with our law enforcement contact in order to get the crime scene tape removed so that the biohazard cleanup can begin without interfering with any ongoing investigation.
Results Matter
In our experience, you should not attempt to clean a crime scene yourself or use unqualified cleaning services. Homicide, or any tragic death scene at a home is not something for carpet cleaners or maid services. The property is considered a biohazard due to the blood and human fluids and even the fingerprint dust. When our trauma cleanup technicians clean your home they use safety equipment, properly cordon off the room to prevent cross-contamination, and make sure all the biohazard waste is properly disposed of. In addition to this, the crime scene is completely disinfected and returned to you in a sanitary condition. Below is an outline of some of the common procedures used when doing a crime scene cleanup. Be aware that not every scene has the same circumstances and different protocols may be used depending on what our trauma cleanup technicians will recommend for your home or business when they evaluate it with an onsite inspection.
Procedures for Crime Scene Cleanup
Our crime scene cleanup technicians play a crucial role in restoring safety and cleanliness to environments affected by various types of crime scenes in Missouri. The procedures we follow are systematic, thorough, and regulated to ensure that the cleanup process is conducted efficiently and safely. Here's an outline of the procedures crime scene cleanup technicians typically use when handling crime scene cleanup in Missouri, please contact us for a detailed outline on what we will do for your biohazard cleanup:
Initial Assessment:
Evaluate the type of crime scene, whether it's a homicide, suicide, unattended death, or any other incident.
Determine the extent of contamination, the affected areas, and the potential risks present.
Assess the necessary equipment, tools, and cleaning agents required for the specific situation.
Safety Precautions and Personal Protective Equipment (PPE):
Prioritize safety by wearing appropriate PPE, including gloves, masks, goggles, coveralls, and respirators.
Establish a safe working environment to prevent exposure to bloodborne pathogens and other hazardous materials.
Containment:
Set up containment barriers using plastic sheeting and barriers to prevent cross-contamination.
Seal off the affected area to ensure that contaminants do not spread to other parts of the space.
Biohazard Removal and Cleaning:
Carefully remove all visible biohazardous materials, such as blood, bodily fluids, and tissues.
Use specialized cleaning agents to sanitize and clean surfaces thoroughly, ensuring the removal of visible contaminants.
Decontamination:
Perform thorough decontamination using medical-grade disinfectants and cleaning solutions. We may remove any item that is deemed too difficult to properly decontaminate.
Ensure that all surfaces, objects, and materials within the affected area are sanitized and decontaminated or removed.
Odor Neutralization:
Address lingering odors using specialized equipment to neutralize and remove unpleasant smells. The longer the biohazards for at a crime scene, suicide, or unattended stay at the property there will be increase odor issues.
Ensure that the space is not only physically clean but also free from any reminders of the incident as best as our protocols will allow.
Disposal and Waste Management:
Follow strict regulations for the proper packaging, labeling, and disposal of biohazardous waste.
Prevent potential health and environmental risks by adhering to proper disposal procedures. In most cases, the biohazard waste and many materials used during the biohazard cleaning will need to be sent to the nearest biohazard waste disposal facility to your location in Missouri.
Verification and Testing:
Conduct tests and verification to ensure that the area is thoroughly decontaminated and safe for habitation.
Use specialized tools to measure the presence of pathogens and confirm that safety standards are met.
Documentation:
Record detailed documentation of the cleanup process, including photographs, descriptions of the affected areas, procedures followed, and disposal methods used. This can also be useful when an insurance claim is filed so that the insurance adjuster can understand what had to be done to clean and restore the crime scene back to a safe condition. All insurance companies have different requirements and for this reason, we recommend filing an insurance claim before cleaning begins. Our staff can submit insurance claims for our customers when requested and can help assist in coordinating our efforts with the adjuster.
Maintain accurate records for insurance claims, legal purposes, and regulatory compliance.
Restoration (if necessary):
Repair or replace damaged materials, ensuring that the space is returned to its pre-incident condition. This may require outside contractors or additional companies to assist depending on what restoration is needed and if it is agreed to in the scope of what we are behind hired for.
Compliance with Regulations
Our biohazard cleanup company and technicians always adhere to federal, state, and local regulations governing biohazards, waste disposal, and safety protocols. We make every effort to stay informed and up to date on any specific guidelines or requirements related to crime scene cleanup in Missouri.
Compassion and Care
Every customer who contacts us deserves compassion and care for the trauma they have experienced. MissouriCleanIt understands that the events leading up to you calling us for crime scene cleanup in Missouri were unexpected and a shock to you. We know this is a traumatic situation for you and work to try to provide a high professional level of care with each customer we conduct our services with. When you call one of our offices in Missouri we will assign you a customer advocate who will help answer any questions and coordinate our cleaning and sanitizing efforts with you. Our staff is trained to try to take as much time as is needed to help ensure you are comfortable with whatever processes will be agreed to when hiring us. Each level of service a customer contacts us for may vary and we work to help make sure our customers are happy with our results.
100+
Communities in Missouri can contact us for same-day scheduling of any of our crime scene cleanup services.
24 hours
Our offices in Missouri are open 24 hours a day including holidays to help you when you need our biohazard or trauma cleanup services.
Safety
We make safety and care a priority in any crime scene or death cleanup service we provide, contact us today for more information.
OUREXPLORE OUR LATEST POSTS EXPERTISE
Blogs
Using our trauma and crime scene cleaners in Missouri allows our customers to get high-quality biohazard cleaning. Contact us today and let us help you understand what we can do to help you with our crime scene cleanup services in Missouri.
MISSOURICLEANIT CLEANUP COMPANY Unattended Death Cleanup in St Charles Missouri
MISSOURICLEANIT CLEANUP COMPANY Blood Stain Cleaning: Whom to contact Maryland Heights Missouri
MISSOURICLEANIT CLEANUP COMPANY Unattended Death Cleanup in St Charles Missouri
Looking for Licensed Crime Scene Cleanup in Missouri?
When you work with our licensed trauma cleanup technicians you work with industry veterans who know how to clean crime scenes and the aftermath from a death scene. Call us today and let us find a solution for your home or business.
WHAT OUR CLIENTS SAY
Testimonials
We are active 24/7 to help people nationwide to provides the most reliable cleanup services
"We got help understanding the crime scene cleanup costs for my dad's condo in Chicago that had a suicide murder"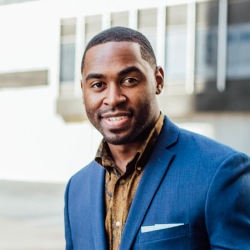 Martin Wheeler
Missouri
"They really go above and beyond, we had a suicide and needed a lot of blood cleaned up from the apartment in Chicago. This was the only biohazard cleaners that took time to speak with us"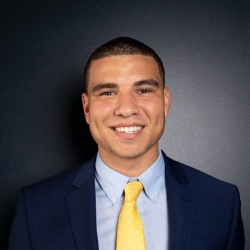 Mark Hudson
Missouri