MISSOURICLEANIT: THE PROFESSIONAL'S CHOICE FOR CRIME SCENE & DEATH CLEANUP
Decomposed Death or Dead Body Cleanup in Missouri
Decomposed Death Cleanup in Missouri
Has a family member been discovered dead and has decomposed at your home? Our company and staff have extensive experience with decomposed death cleanup in Missouri and have solutions for your biohazard cleaning needs. You have come to the right place if you have been looking for a biohazard cleanup company in Missouri that has the ability to clean a home after a dead body has decomposed. With our trauma cleanup technicians, we can remove the blood, human tissue, and other fluids that have been left on surfaces or furniture at your home. Contact us today and let us perform an onsite inspection and determine a plan to clean and restore your property back to a safe and sanitary condition. We offer our crime scene and death cleanup services in over 100 cities in Missouri with our extensively trained and certified trauma cleanup technicians. Get in touch today by using our online chat or calling us toll-free.
Results Make The Difference
Most cleaning companies are not equipped to clean surfaces that have blood and human-decomposed materials. They also rarely have the experience needed to understand how to properly evaluate a property to determine what areas are affected. In addition to this, there is health concerns and safety issue that can put them in jeopardy. Due to this most companies won't even attempt to clean a home after a decomposed death has happened at it. With us, we started as a crime scene cleanup company in Missouri and built the needed safety protocols and plans to efficiently clean and decontaminate these homes. The processes we use are designed to safely remove any of the biological materials, and odors, and sterilize any surfaces not removed.
What Happens During A Decomposed Death Cleanup
Every biohazard cleanup of a decomposed death may have different protocols used and levels of service. When you call our company we will have a supervisor go over the scope or what is recommended for your particular home or business. The blow is used as an illustration to help a customer understand some of the likely protocols that may be necessary.
Cleaning a home where a dead person has decomposed is a challenging and specialized task that requires the expertise of a professional biohazard cleanup company. Such situations can be emotionally distressing and hazardous due to potential exposure to biohazards, pathogens, and strong odors. The following is a detailed analysis of the steps our trauma cleanup technicians may take to clean and restore a home under these circumstances:
Planning:

The biohazard cleanup team will begin by assessing the extent of the decomposition and the affected areas. They will create a comprehensive plan to address the cleanup and restoration process while considering safety protocols and regulations.

Personal Protective Equipment (PPE):

Before entering the premises, the cleanup crew will wear appropriate personal protective equipment (PPE) to minimize their exposure to biohazards. This may include disposable suits, gloves, masks, respirators, goggles, and other necessary protective gear.

Isolation and Containment:

The affected areas will be isolated and contained to prevent the spread of contaminants to other parts of the home. This may involve sealing off rooms and establishing negative air pressure to control airflow. Turning off HVAC systems to eliminate the spread of hazardous gases through vents may also be done depending on the circumstances and age of the home.

Removal of Contaminated Materials:

Any materials that have been contaminated by the decomposition, such as bedding, furniture, carpets, and other porous items, will be removed and properly disposed of according to regulations. These materials are considered biohazards and must be treated as such. This means they must be placed in sealed bags or containment units, and sealed away from the public before being transported to a biohazard waste disposal facility in Missouri.

Biohazard Cleanup:

Our trauma cleanup team will thoroughly clean and decontaminate all surfaces in the affected areas. This includes walls, floors, ceilings, and any fixtures. They will use specialized cleaning agents and disinfectants that are effective against pathogens associated with decomposition. In many cases, flooring and other surfaces may be in a state of hazard that requires them to be removed or sectioned off.

Odor Removal:

Decomposition can result in strong and persistent odors. The cleanup team will use odor-neutralizing techniques and equipment to remove or mitigate these odors. This may involve using ozone generators, air scrubbers, and deodorizing agents. It is important to attempt to neutralize odors or they can create ongoing issues.

Biological Fluid Cleanup:

In cases where bodily fluids have leaked into surfaces or flooring, the cleanup team will carefully remove and clean these areas. They will follow strict protocols to ensure that all biohazards are thoroughly eliminated.

Sanitization and Disinfection:

After cleaning, all surfaces will be thoroughly sanitized and disinfected to ensure they are free from pathogens and contaminants. This step is crucial to restore the home to a safe and habitable condition.

Verification and Testing:

Our biohazard cleanup company may conduct testing and verification procedures to ensure that all biohazards have been effectively removed and the environment meets safety standards.

Proper Disposal:

All waste, materials, and cleaning supplies used during the cleanup process will be disposed of according to local Missouri regulations and guidelines for biohazardous waste.

Restoration:

Depending on the severity of the decomposition and the extent of damage, some parts of the home may need repairs or restoration. This could involve replacing damaged flooring, drywall, or other structural components. This may require outside contractors and should be a step you go over with our trauma cleanup technicians to determine if this will be necessary or included.

Documentation and Communication:

Our trauma cleaners will maintain detailed documentation of the cleanup process, including photographs, notes, and records of the steps taken. This documentation may be needed for insurance claims or legal purposes. Our staff may also assist you with any insurance claims forms and submitting any insurance claims for approval of the cleaning process we will use.
100+
Communities throughout Missouri can use our biohazard cleaners to help clean and restore a home where a decomposed dead body was discovered.
21+
years of industry veteran-led expertise and commitment to excellence and customer service.
Care
We care about the welfare and safety of the cities we serve in Missouri. Contact us to find out about any programs we have available that can help you.
EXPLORE OUR LATEST POSTS
Blogs
Contact our trauma cleanup technicians to help you get a home or property that has had a dead person decompose on the premises. We can use our biohazard cleaning techniques to ensure proper cleaning and restore your home to a safe and sanitary condition.
MISSOURICLEANIT CLEANUP COMPANY Unattended Death Cleanup in St Charles Missouri
MISSOURICLEANIT CLEANUP COMPANY Blood Stain Cleaning: Whom to contact Maryland Heights Missouri
MISSOURICLEANIT CLEANUP COMPANY Unattended Death Cleanup in St Charles Missouri
Looking for help cleaning a home after a corpse has decomposed?
In Missouri, we provide decomposed death cleanup services that offer customers a way to clean their home from biohazards left on surfaces and furniture.
WHAT OUR CLIENTS SAY
Testimonials
Read or leave a review or testimonial of how we helped with a decomposed death cleanup in Missouri.
"We got help understanding the crime scene cleanup costs for my dad's condo in Chicago that had a suicide murder"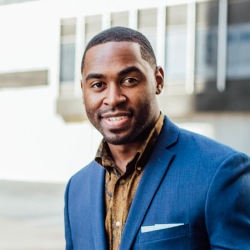 Martin Wheeler
Missouri
"They really go above and beyond, we had a suicide and needed a lot of blood cleaned up from the apartment in Chicago. This was the only biohazard cleaners that took time to speak with us"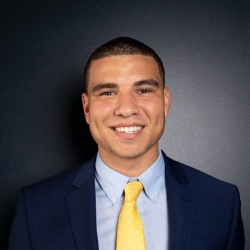 Mark Hudson
Missouri